My Vet and his assistant were in tears as Stumpy went to sleep. My Vet hates to euthanize, but even he agreed it was time when I explained the only food Stumpy had eaten in the past three days was some baby food licked off my finger. Stump had such a fast decline this week.
Stumpy was buried in two old heirloom pillow cases with tatted edges. One of his favourite spots to relax was next to the driveway where he would blend in and still be able to observe everything going on. Cornelius was right when he said, "Stumpy owns this neighborhood!" Stumpy's final resting place is in that spot next to the driveway he "helped" me install.
Stumpy hard at work helping with the bricks August 2012: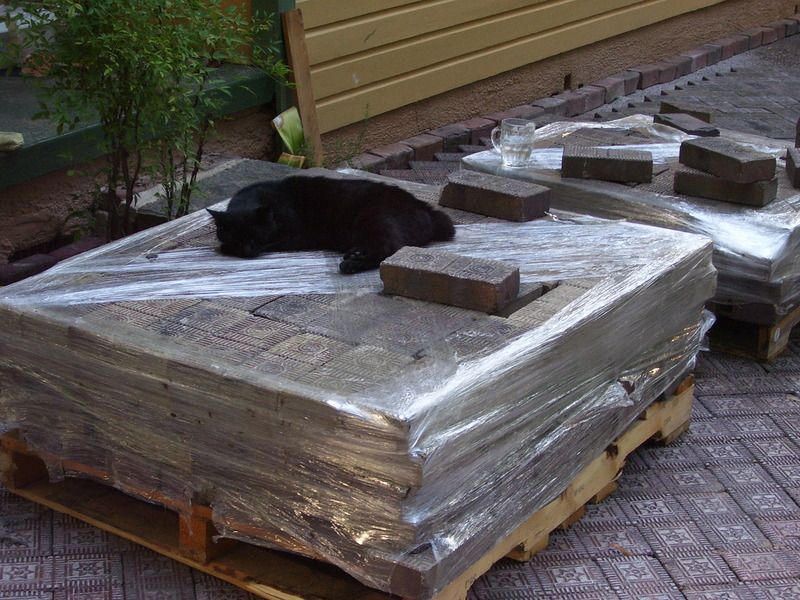 The ground was hard but not impossible to dig for Stump's grave. I had to take the carrier apart as his body had stiffened up, and I did not want to change anything by forcing him through the door. Doc arranged him so it was like he was curled up sleeping. This was one of the carriers Ron used to send his cats Honey and Sister from Rochester, NY to Houston, Texas back in the fall of 1998. This was put in action after his death to ship Chloe to me in the fall of 1992. It has seen such service moving cats over the years.
Lifting my beautiful lifeless black cat out of the carrier base caused me to have my breakdown and to cry my tears. I was alone and did not hold back. It was so cathartic to just let go. It was as if a huge weight of worry and apprehension had been lifted. I gave my boy last hugs and kisses, and covered him in the "pillowcase shroud".
I plan on switching out one of the border bricks on the driveway here with an engraved brick signifying Stump's final resting place. I can look out the side door from my bedroom as I work on the desktop, or the kitchen window and see him.
Stumpy's grave: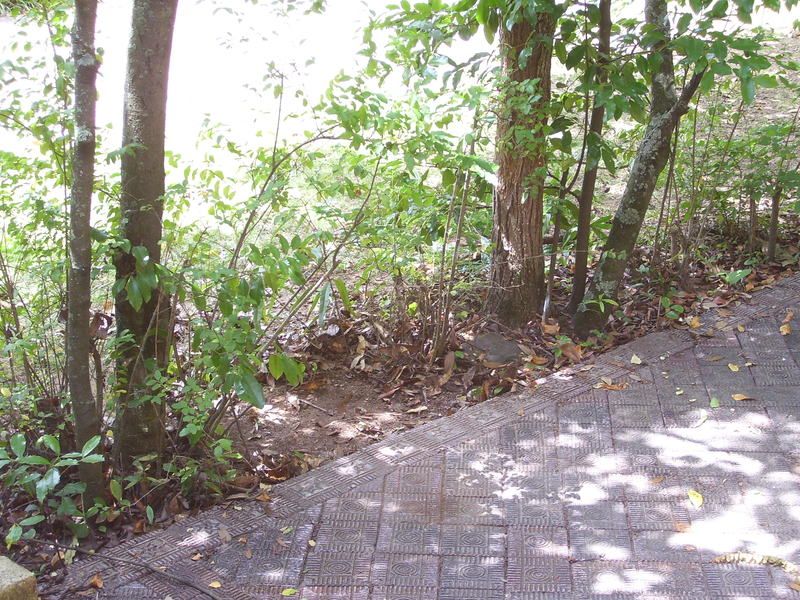 I know I have pictures of Stumpy sunning in this spot, but have been unable to turn them up. I really need to name those shots rather then trying to remember the dates they were downloaded to be able to find them via a search. The photos in my files must now number in the thousands.
I'm so sorry now I did not have a digital camera, or Open Diary when Daggy and Stumpy were kittens. What they put me through! I would not change it for the world. But, the world and Internet were so different 17 years ago. I can remember trying to stream radio on a dial-up AOL connection!
My friends at Facebook have been such support to me. I honestly don't think I could have pulled through without the encouraging and kind words of compassion. This type of interaction is what still makes such an impression on me on how the "Internets" can so improve life and make a hard situation better.
Stumpy, Daggy, and I had such a good life together. I relish the memories.
Putting these past entries together has been so cathartic. I have been interacting with friends and am feeling much better.
Let me add a montage of pictures here for closure. Stumpy touched many lives all over the world. He truly was one special cat.
Stumpy and Daggy on the bed: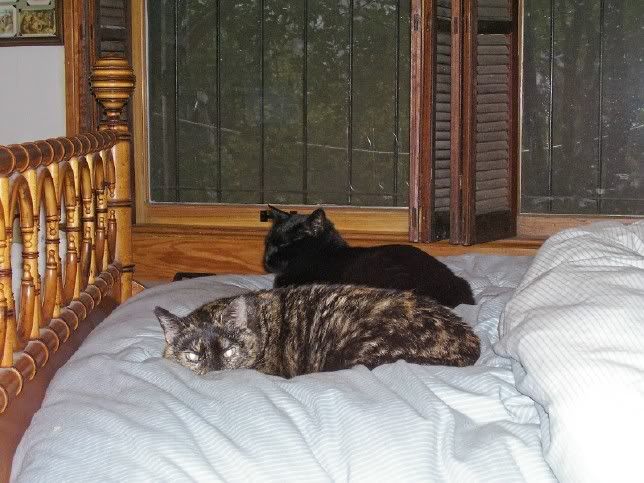 Trying out the new dresser:
On the truck: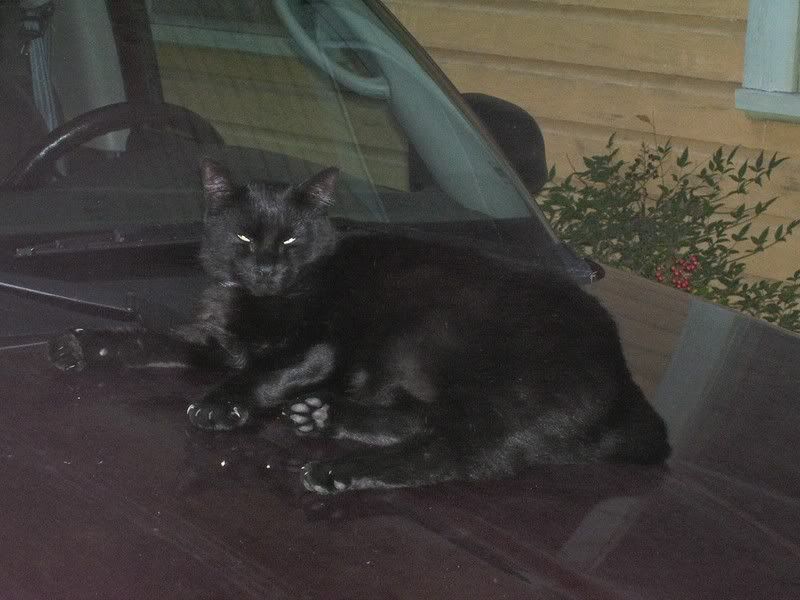 Enjoying some steak:
In the early spring grass: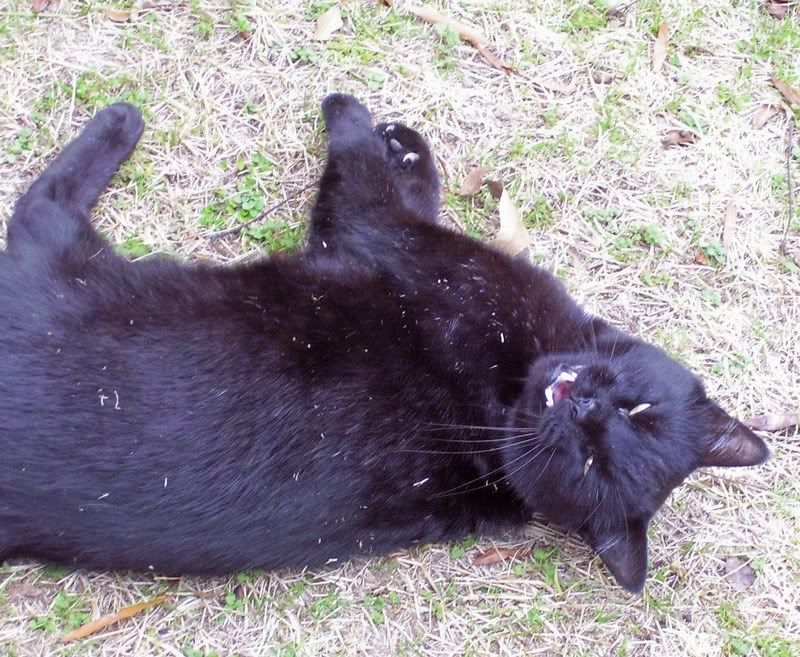 On the front porch:
Helping to shell pecans: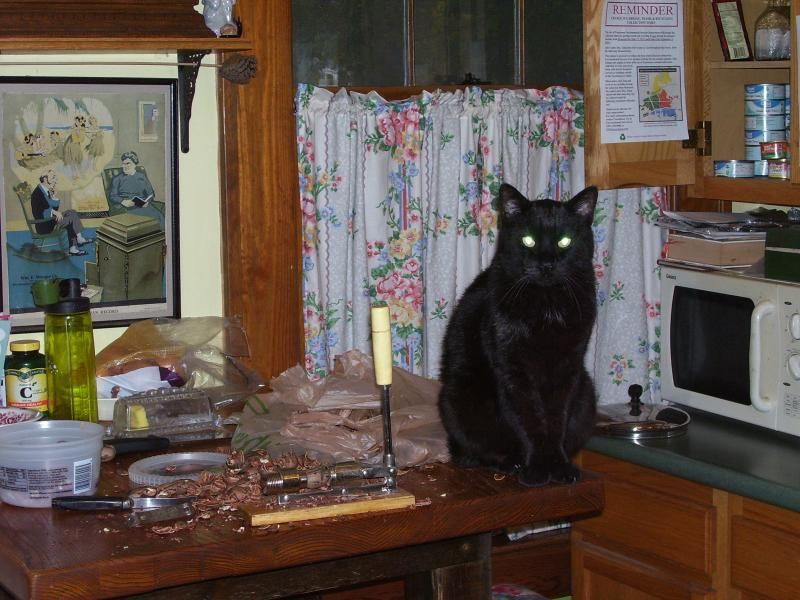 Relaxing:
Waiting for the bus: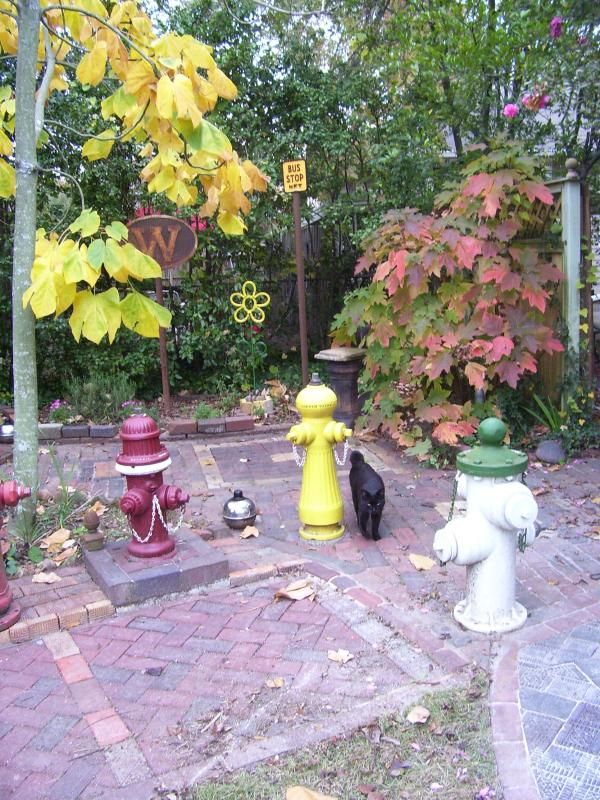 I could not find these photos on my photobucket account, so had to do up a fresh scan.
The top picture was from December 1998 showing Daggy and Stump as real pals. The bottom shot is just before Stump attacked! He looks more like a bear cub with that stump tail!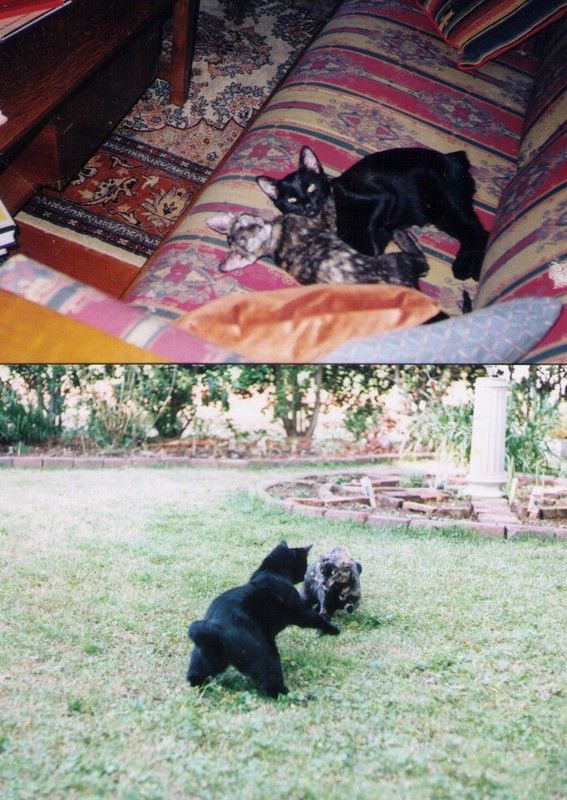 These photos bring back such happy memories… they are the best ones.