I slept through the major stops at Salt Lake City and Reno. There was another major scenery change as we approached the Sierra Mountains.
Early morning shot from the lounge: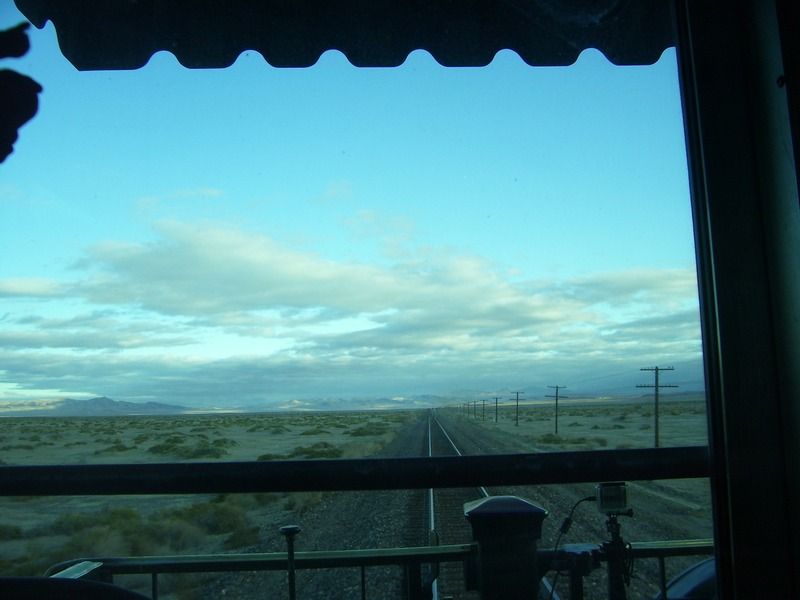 Back on the platform: This was to be my home for pretty much the rest of the trip.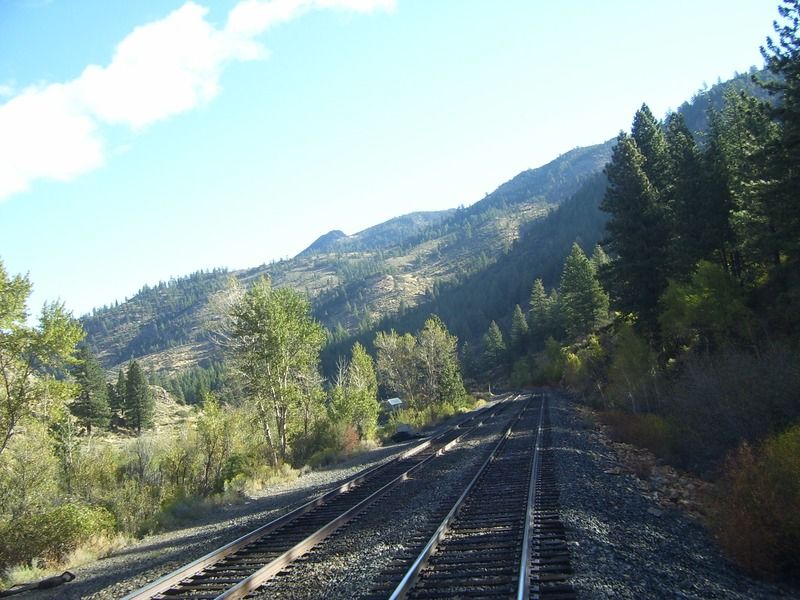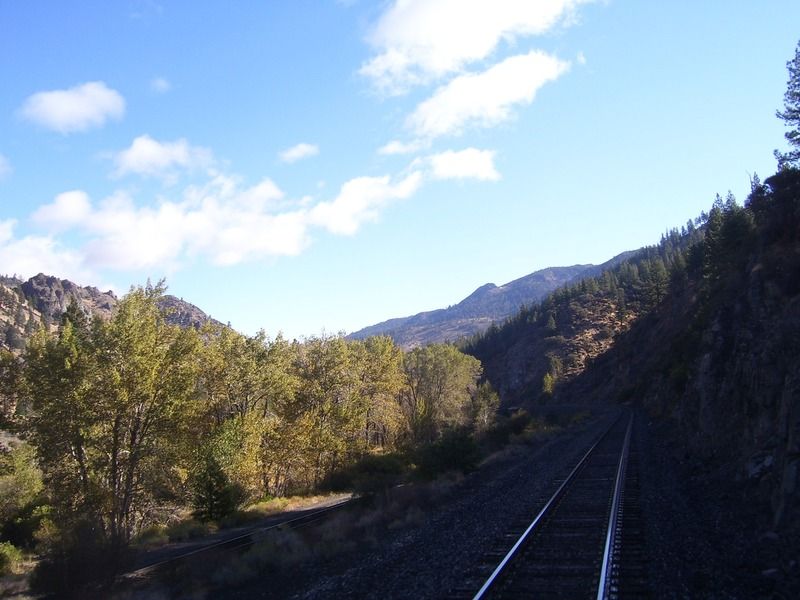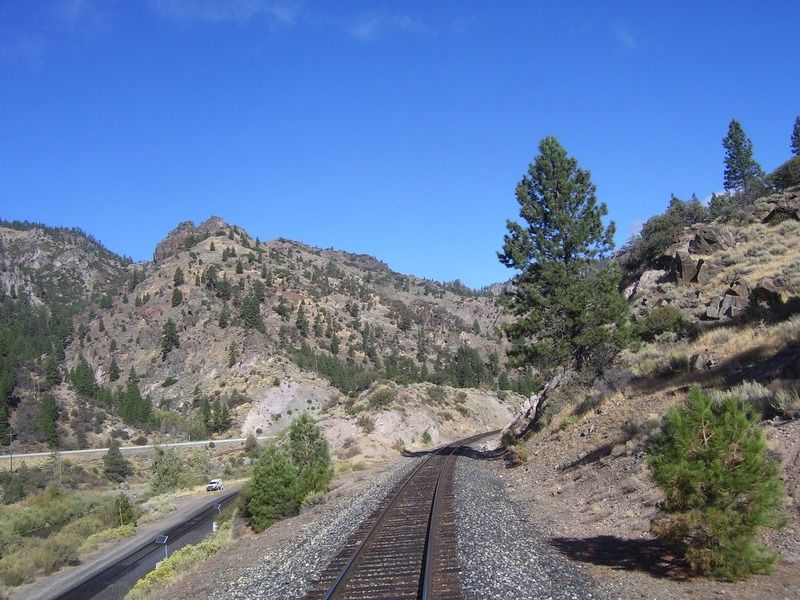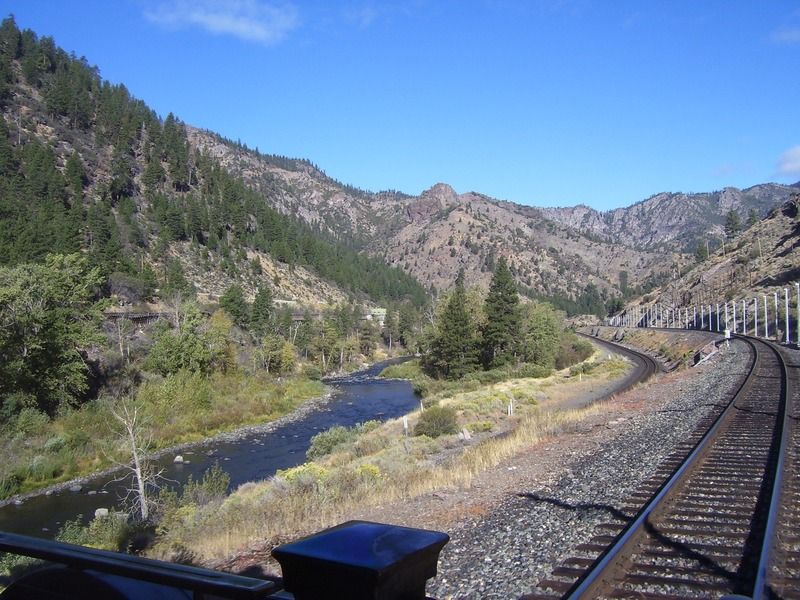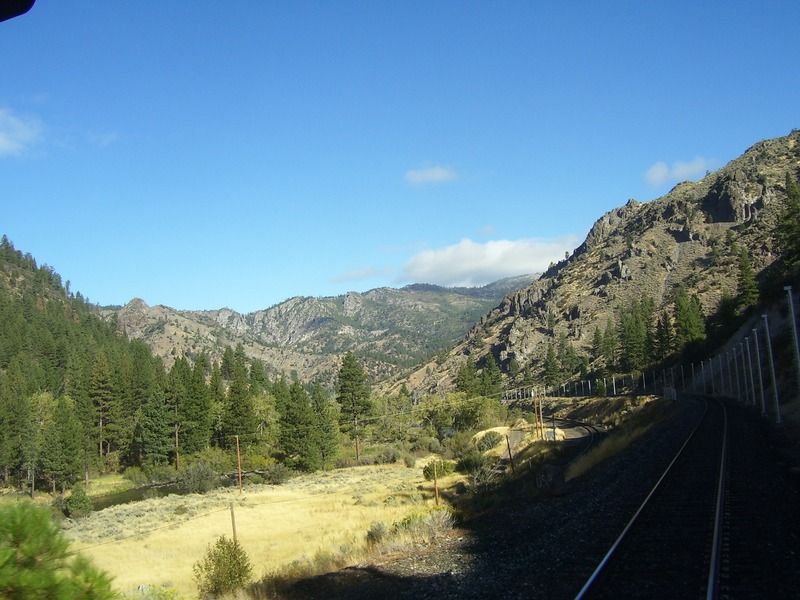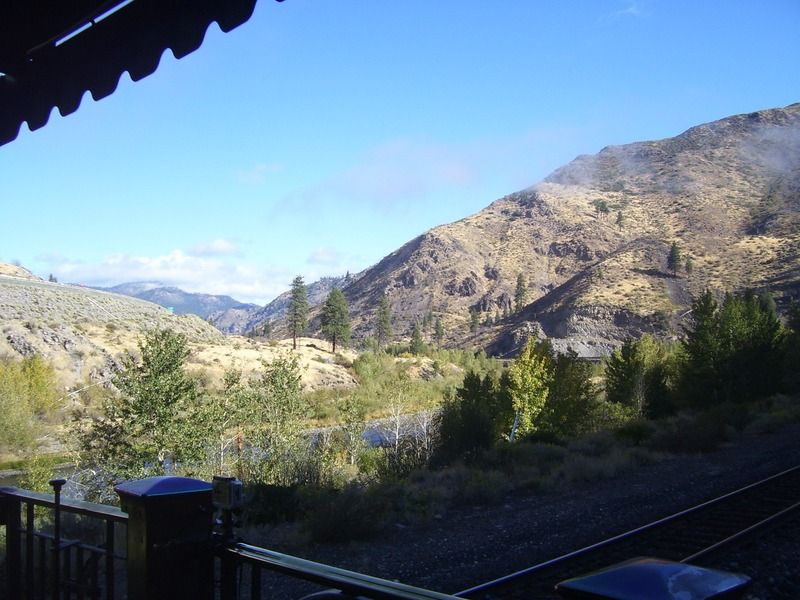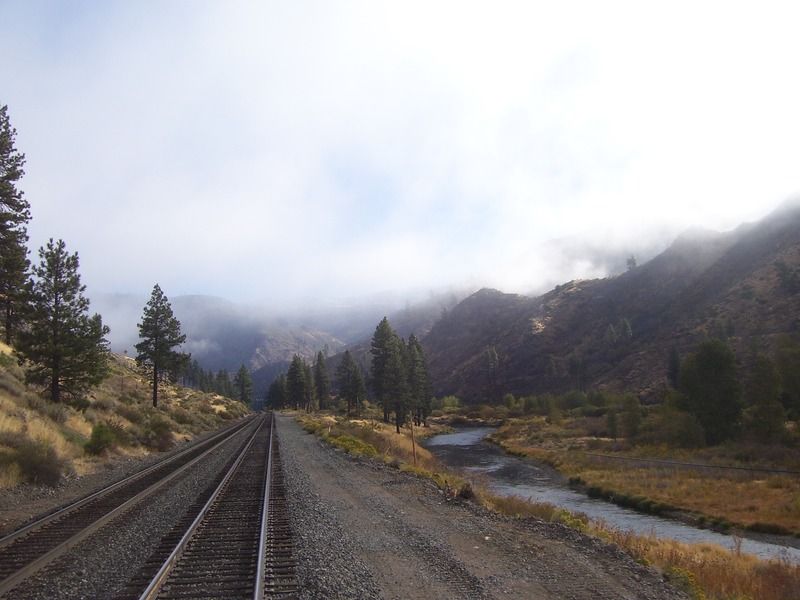 Truckee, CA. It is funny how I need to use the train stations to pinpoint where-abouts I am as I route out my pictures. Being the last car on the train I was never able to photograph the station placards. Google images is a godsend to match up my pictures to the stops on the timetable!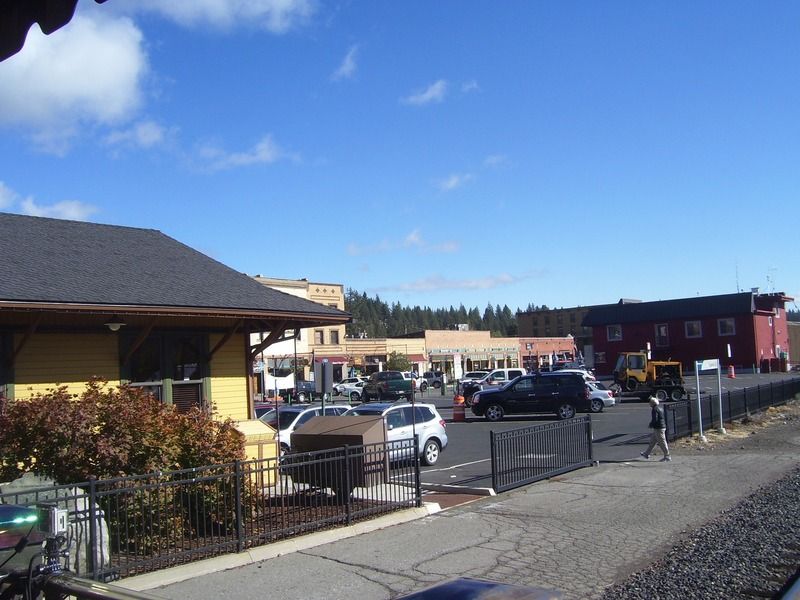 Getting into the Donner Pass: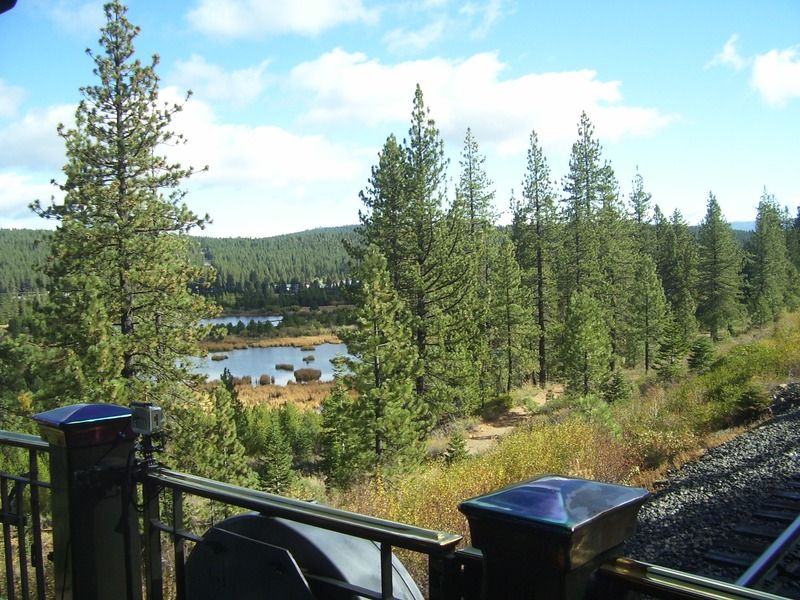 Hanging off the side again!
Snow on the peaks: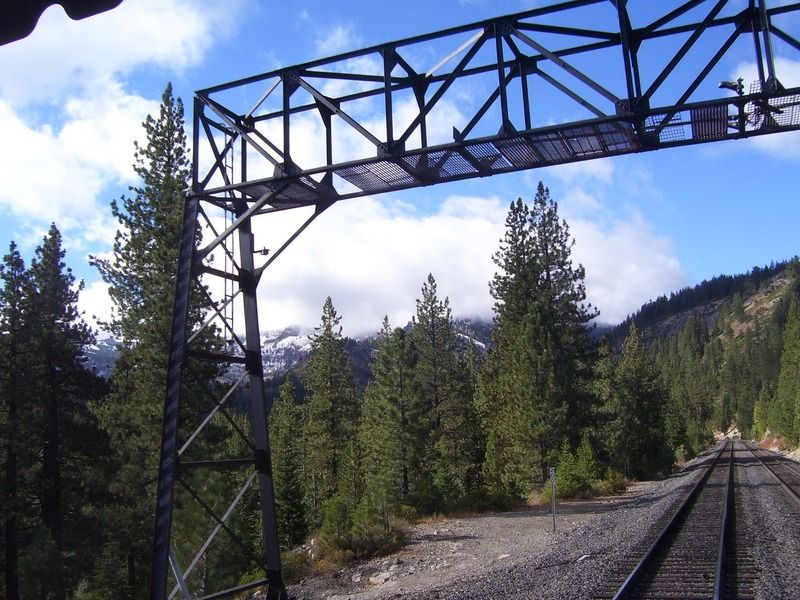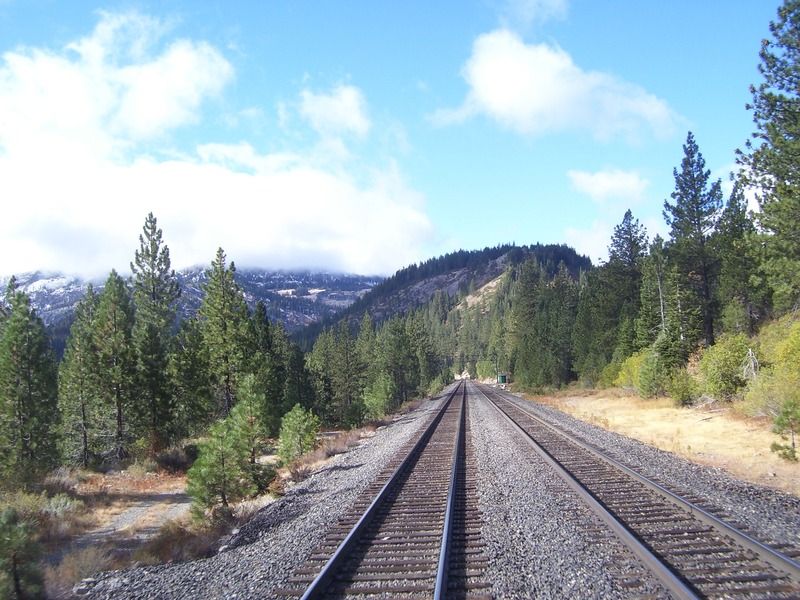 View going forward:
Time to move!!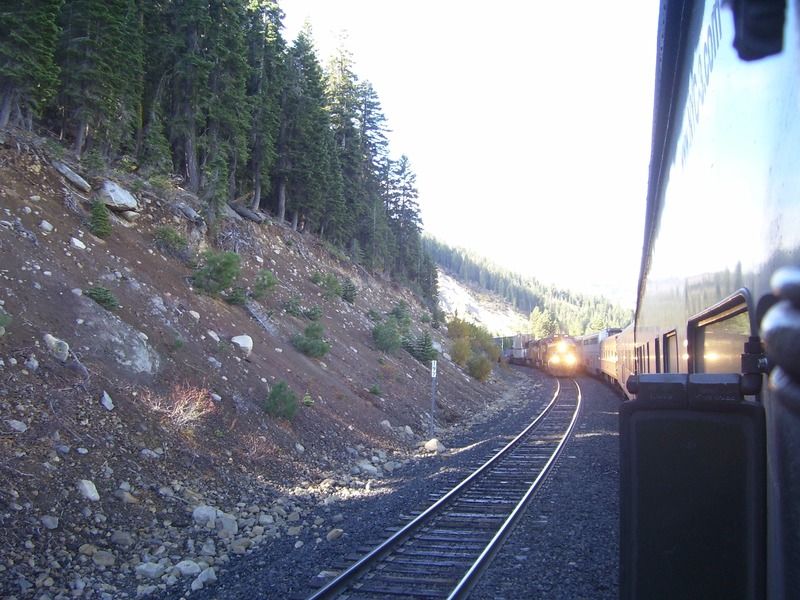 Safe again!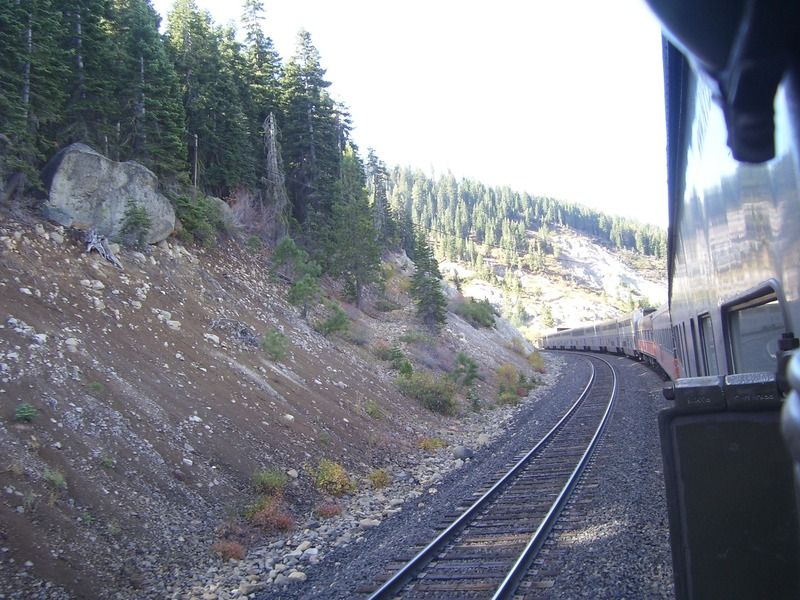 Love going through the snowsheds: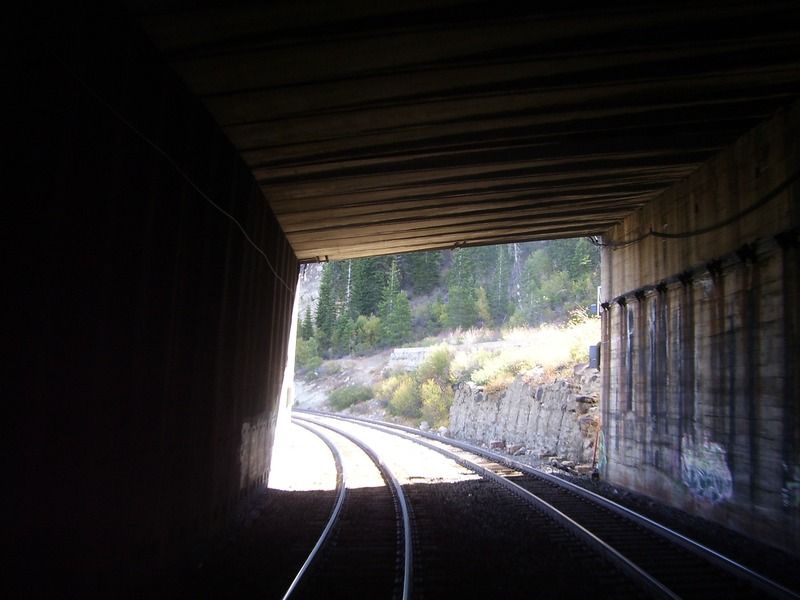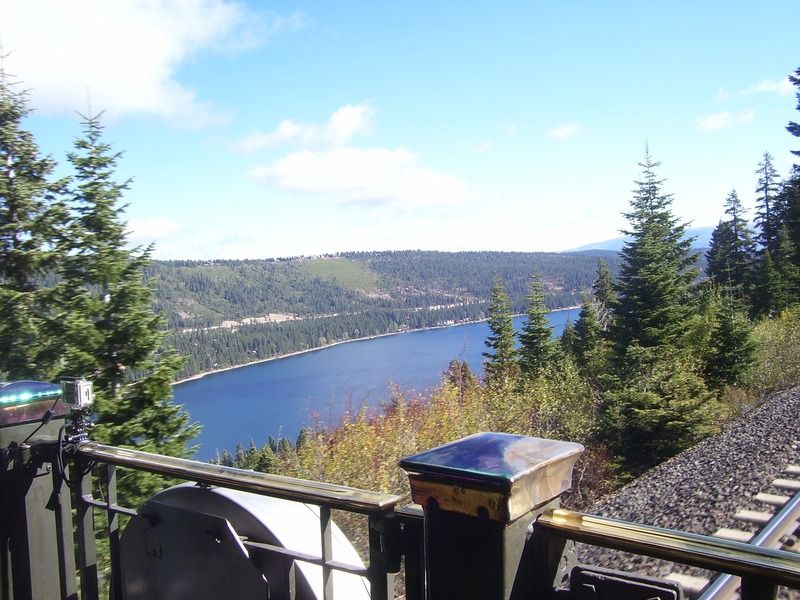 Still Climbing: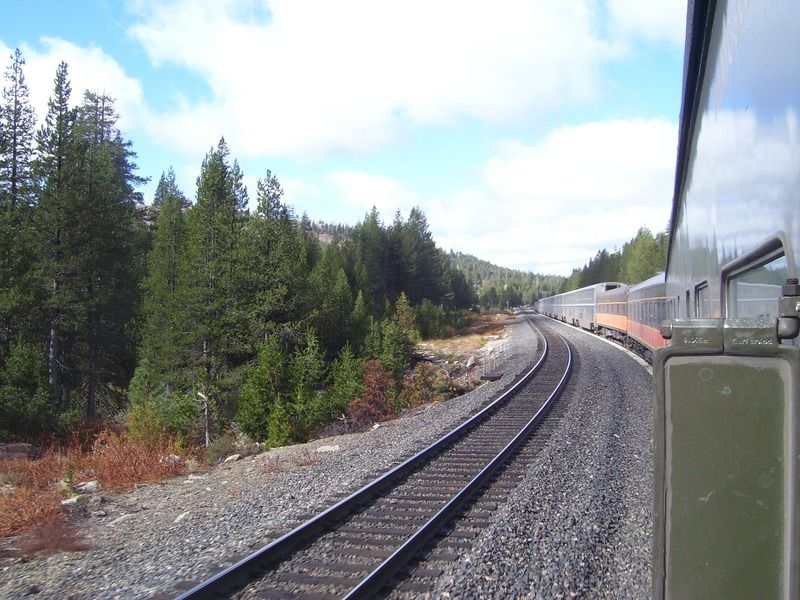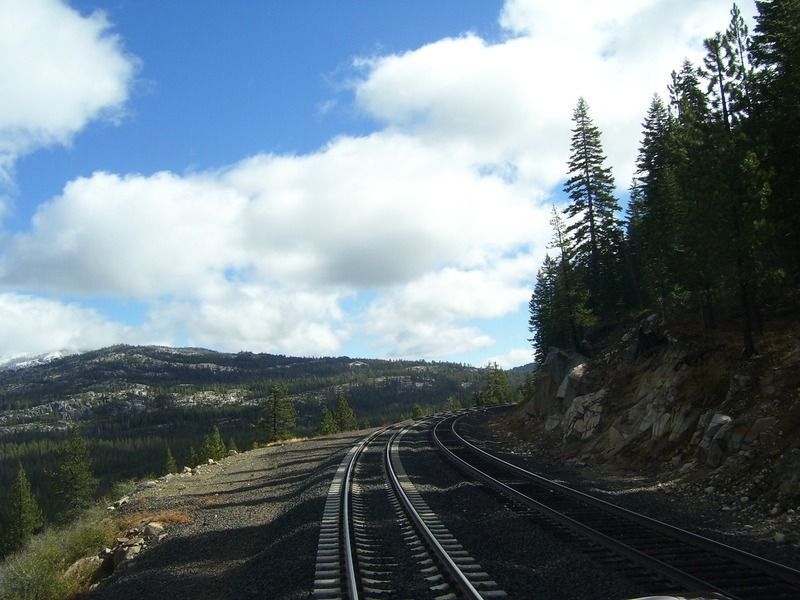 Looking down over a bridge: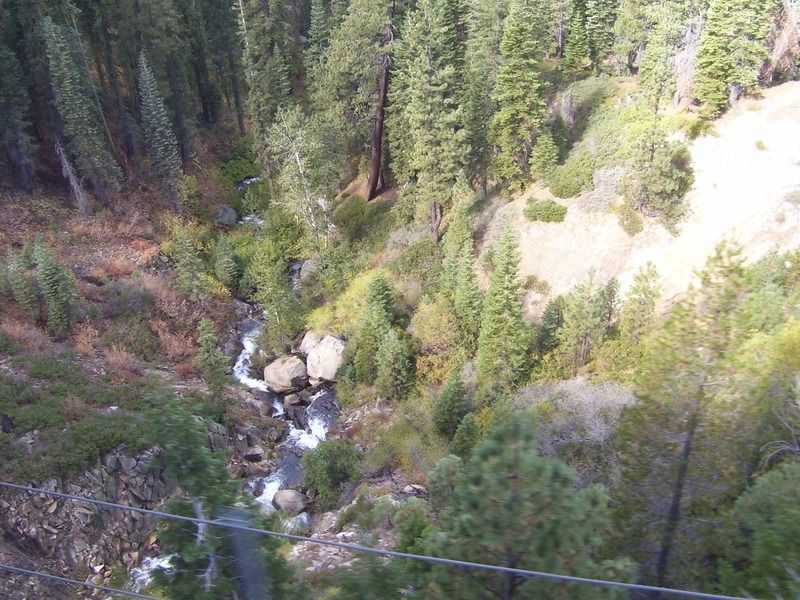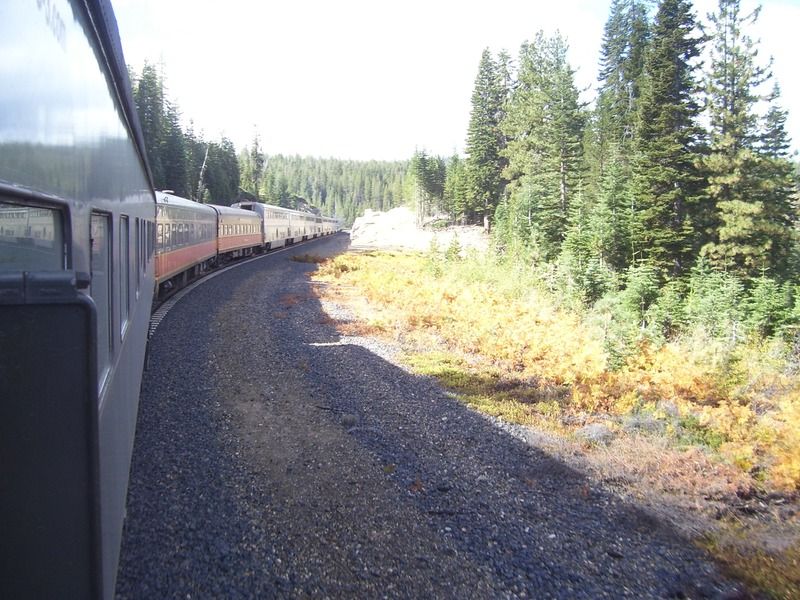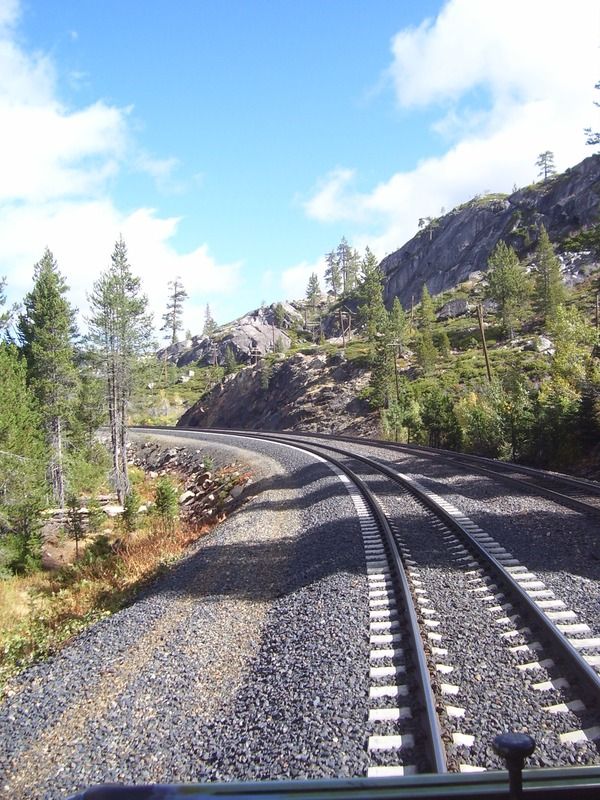 Interior shot of snowshed: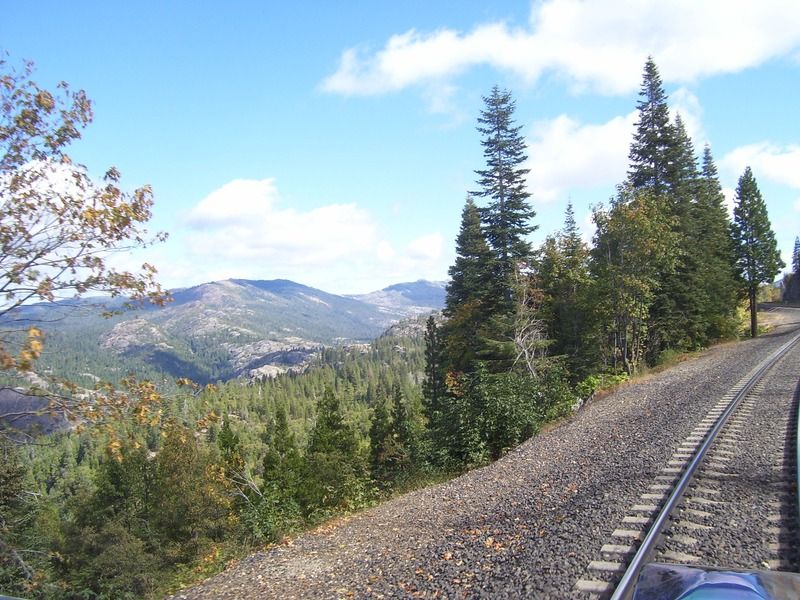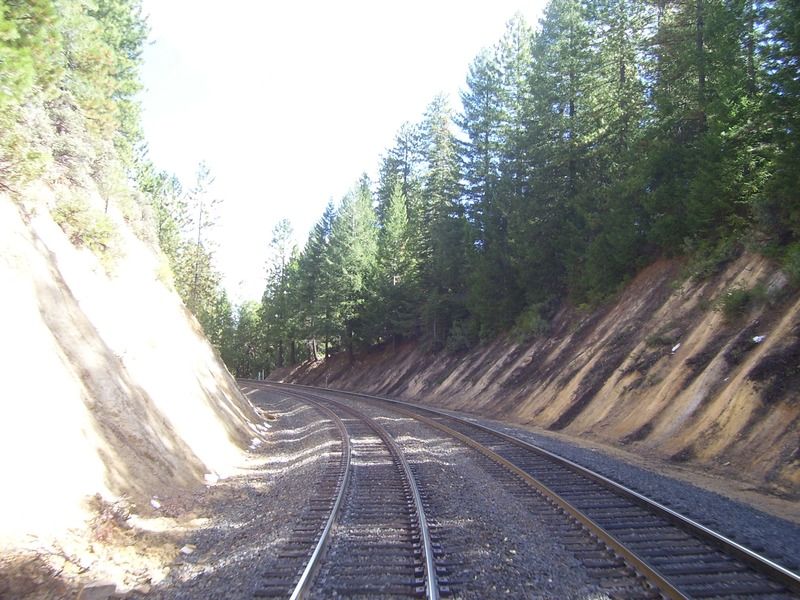 This tunnel marks the high point of our crossing the Sierras.
We are headed down now. Valley of the North Fork of the American River: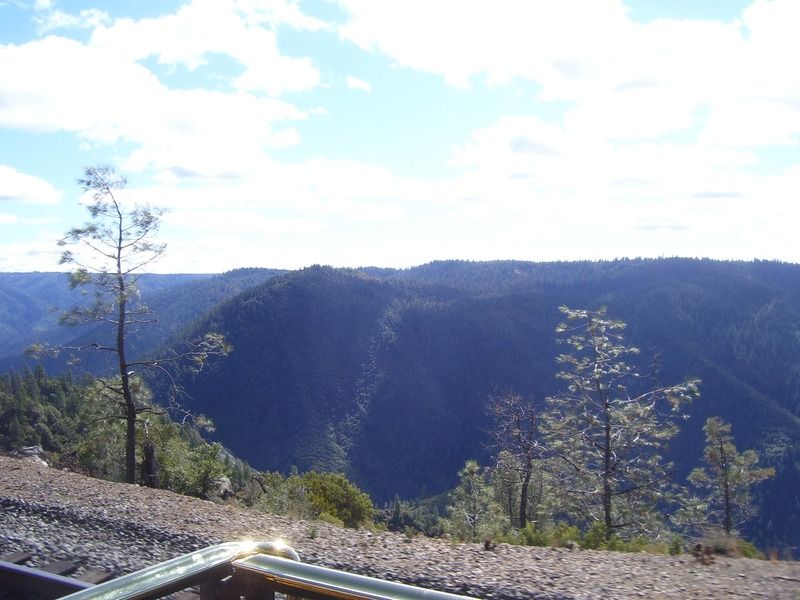 We had to wait on a siding to let the delayed Eastbound Zephyr pass: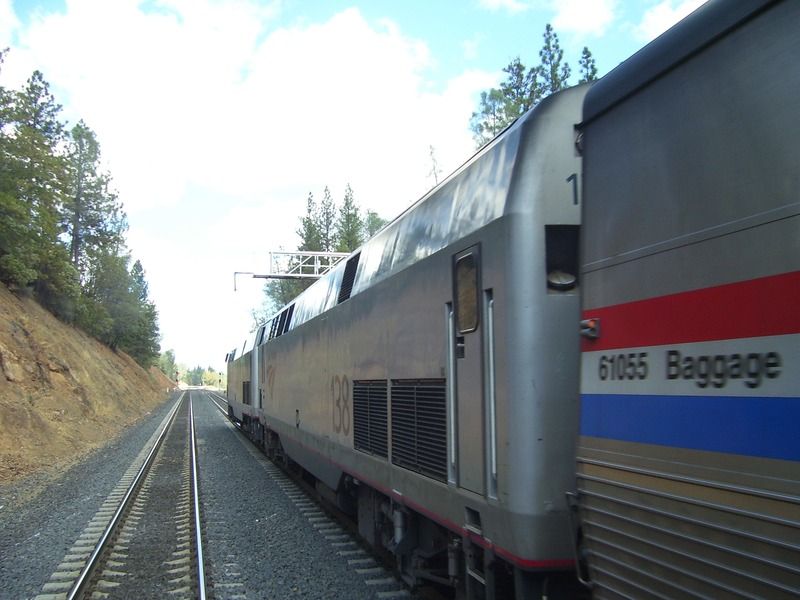 No mountains: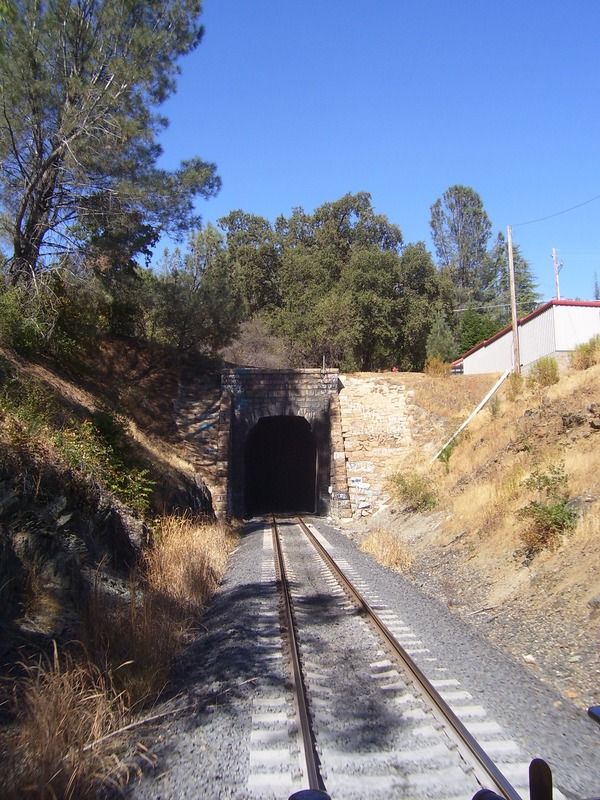 Rick in Sacremento: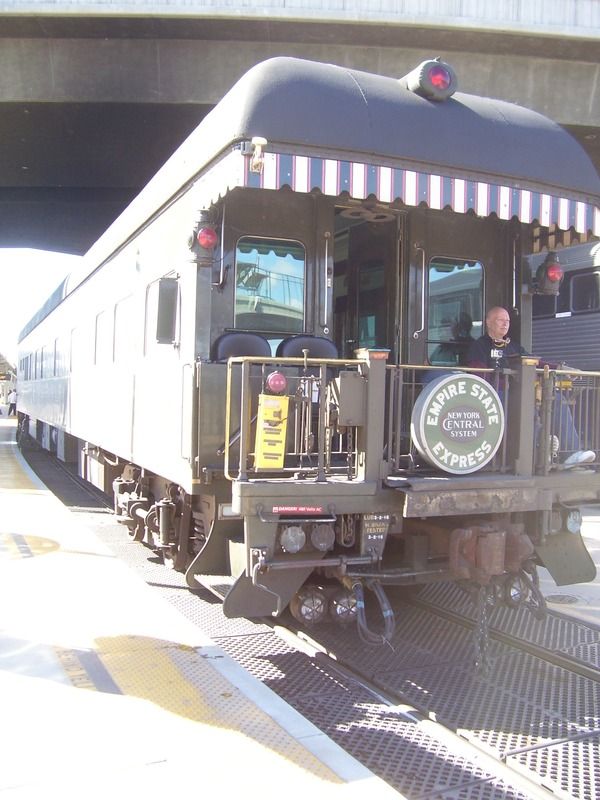 Steve and Rick: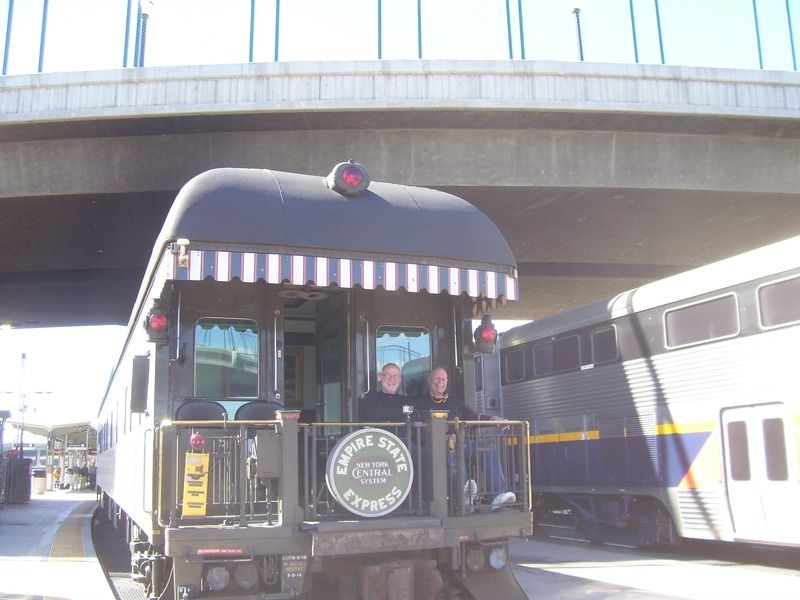 Flatland and straight track: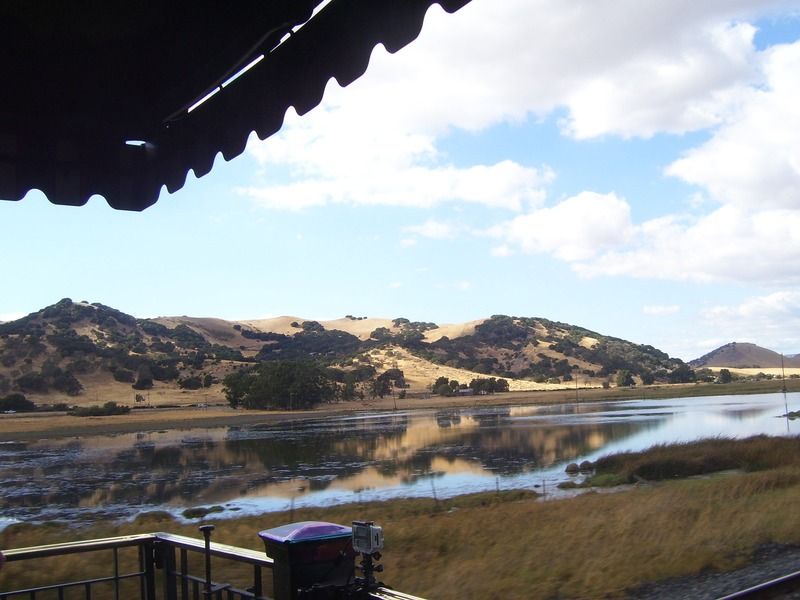 Carquinez Strait Bridge: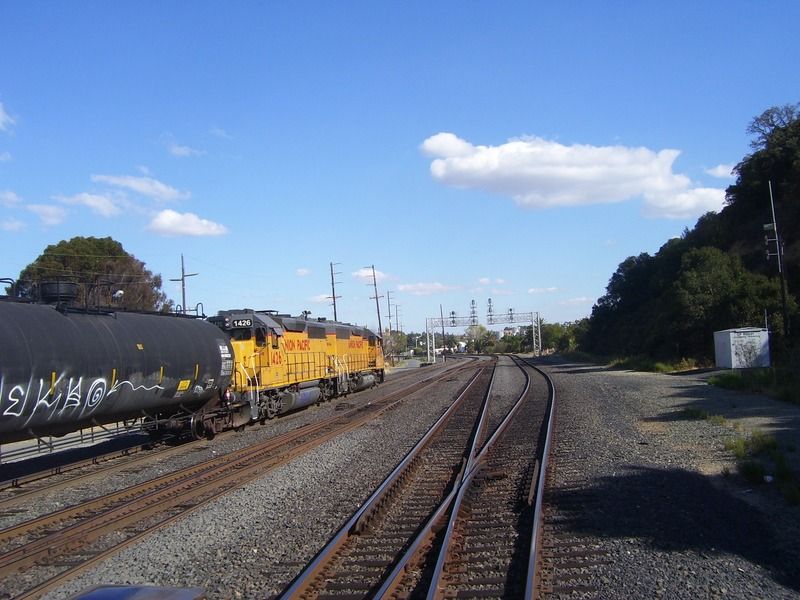 Approaching Emeryville when my memory card maxed out on the camera. Did not want to leave the platform to down load it to my laptop. The scenery was not that majestic anyway. Had to do a fast packing of my bag as the stop in Emeryville was not long at the station before the car was moved to a siding.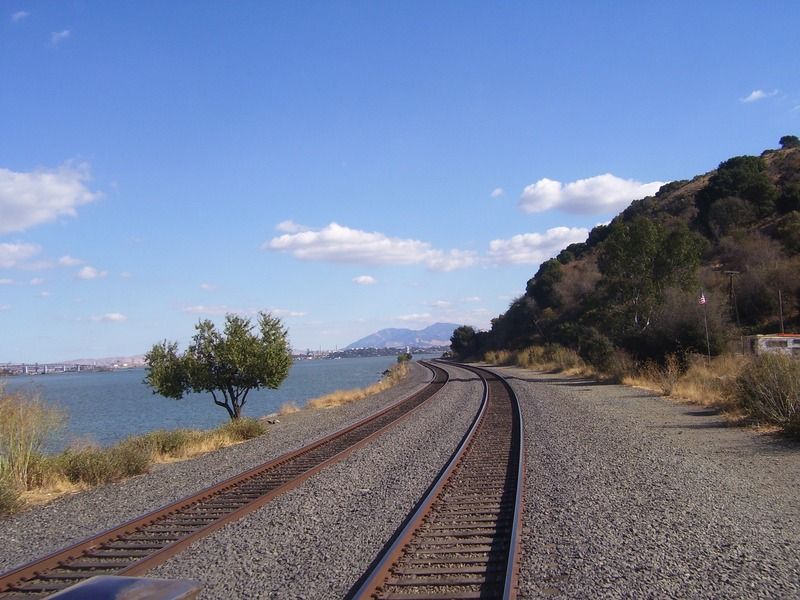 Mezzanine/social area of the HI Hostel in San Francisco: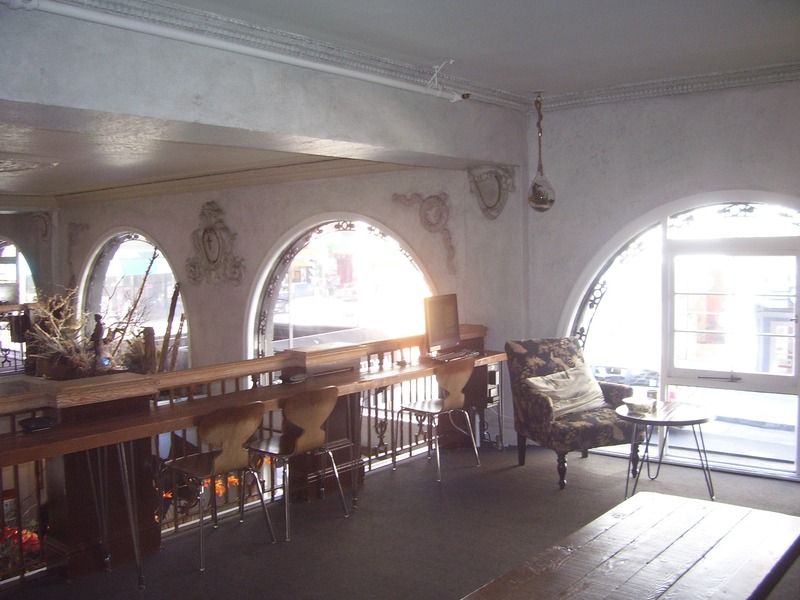 Labatt Blue bag in the private Hostel Room: